Honda Accord 2003 – 2016 Cabin Air Filter
Highest Quality Cabin Air Filter – For a fraction of the price.  Satisfaction Guaranteed – 12,000/12mo full warranty.


We only use the highest quality materials in our manufacturing process. You will see the difference.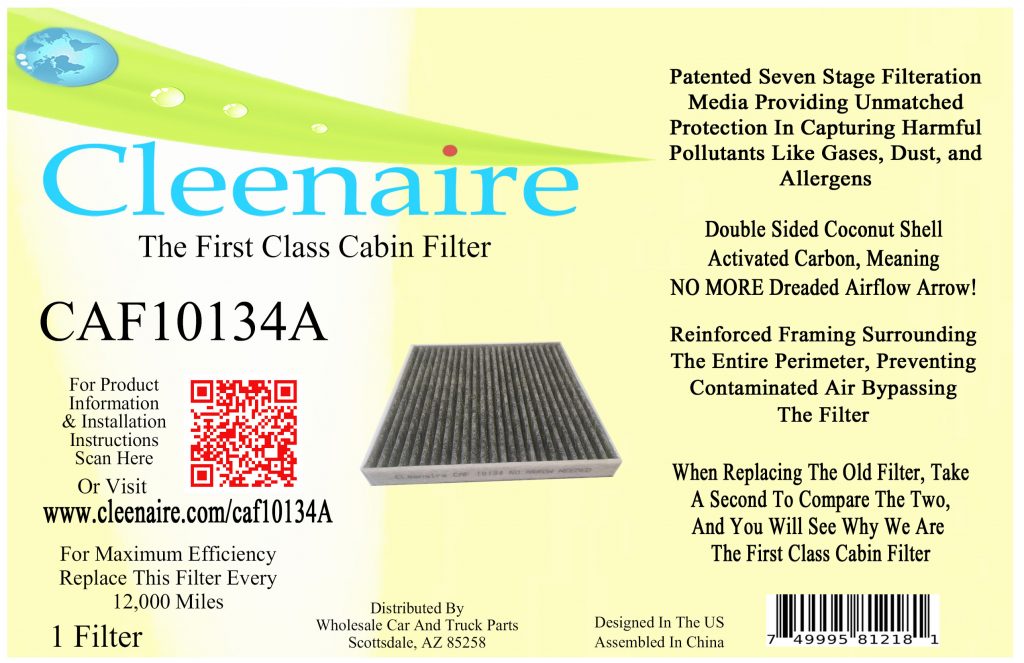 Seven Stage Patented Protection From Bacteria, Dust, Viruses, Allergens, Gases, And Odors- The Most Advanced Cabin Filteration On The Market

Both Sides Of The Filter Are Equally Protected With Activated Coconut Shell Carbon – NO MORE Dreaded Airflow Arrow!

Reinforced Framing Around The Entire Perimeter That Provides Unmatched Stability And Sealing To Prevent Contaminated Air Bypassing The Filter

Two Layers Of Activated Carbon, Four Layers Of Colbond Long Fiber, and One Electrostatic Nonwooven Needle Punch Cloth Provides Unmatched Filtration

This Filter Is Made For Those That Care About The Air They Breathe- Satisfaction 100% Guaranteed
Cabin Air Filters are designed to clean the air that enters a vehicle through the heating, ventilation, and air conditioning (HVAC) system. There are thousands of toxins on the roadway that is being pushed in through your HVAC system – having a quality cabin air filter is important to you and your passengers health.
Quality: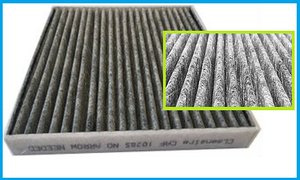 Cleenaire only uses the finest quality materials available providing the greatest protection in trapping harmful gasses, bacteria, smog, odors, allergens,viruses, dust, and other particles that can enter your vehicle.
Our filters use a DOUBLE SIDED ACTIVATED CARBON with a BI-DIRECTIONAL design to eliminate the dreaded airflow arrow and the guesswork that goes with it.
REINFORCED FRAME STRUCTURE around the entire perimeter, providing extra stability – allowing no room for contaminates to bypass the filter.
Using a patented SEVEN stage filteration process, the overall contaminate capture rate is UNMATCHED by any filter currently on the market!
NEW HIGH AIRFLOW DESIGN allowing air to flow at a high rate out of your vents.
The Power of Activated Carbon – Protect the Health Of Your Family: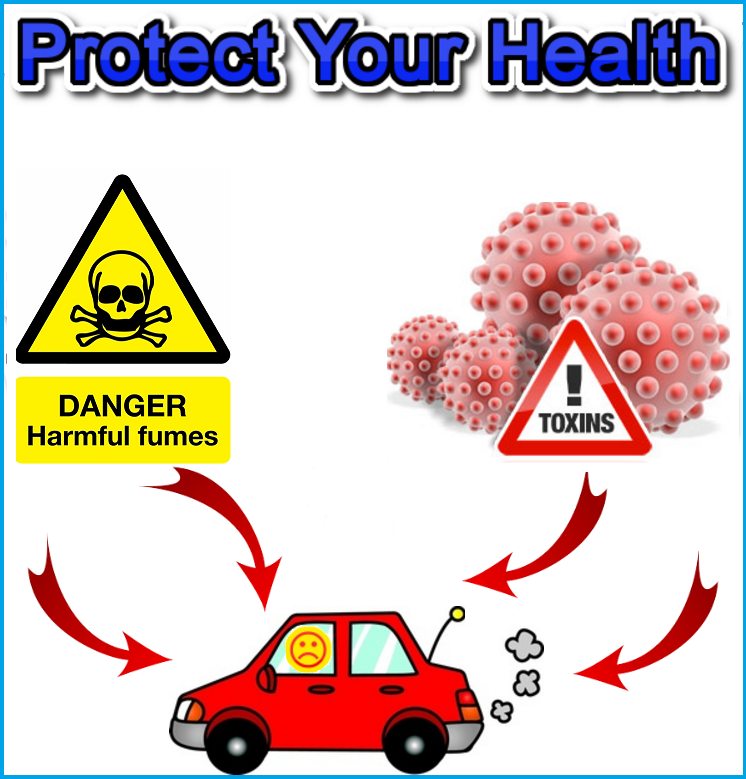 Our goal was to create a cabin air filter that protects our customers from harmful toxins, while maintaining a high airflow. Breathing in toxins can be extremely harmful to your health. Think about it, your vehicle's air is brought in from the air ahead of you, which is often a vehicle spouting harmful emissions out of its exchaust. Then leaving it in an air tight chamber for you to breath in continuously. Known effects of this can lead to nausea, headaches, loss of energy, dizziness, irrabilty, and that is just the short term effects. Long term effects can be devasting. Take the time to do a little research on the subject, after all what is more important than you and your families health?
That is why we at Cleenaire take cabin filters so seriously. Cleenaire activated carbon filters use the highest grade carbon, double the amount and then add a thick electrostatic non-wooven filtration media that is currently unmatched in its absorbtion rate.
Activated Carbon is the most effective way to remove:
Harmful gases (Exhaust Fumes, Carbon Monoxide.. ect)
Chemicals
Vapors
Cigarette Smoke
Allergies
Particle Matter
Endotoxin Bacteria Virus
Volatile Organic Compounds
.. and hundreds of other contaminates that can be damaging to your health.